Printer-friendly page
My N.C. From A to Z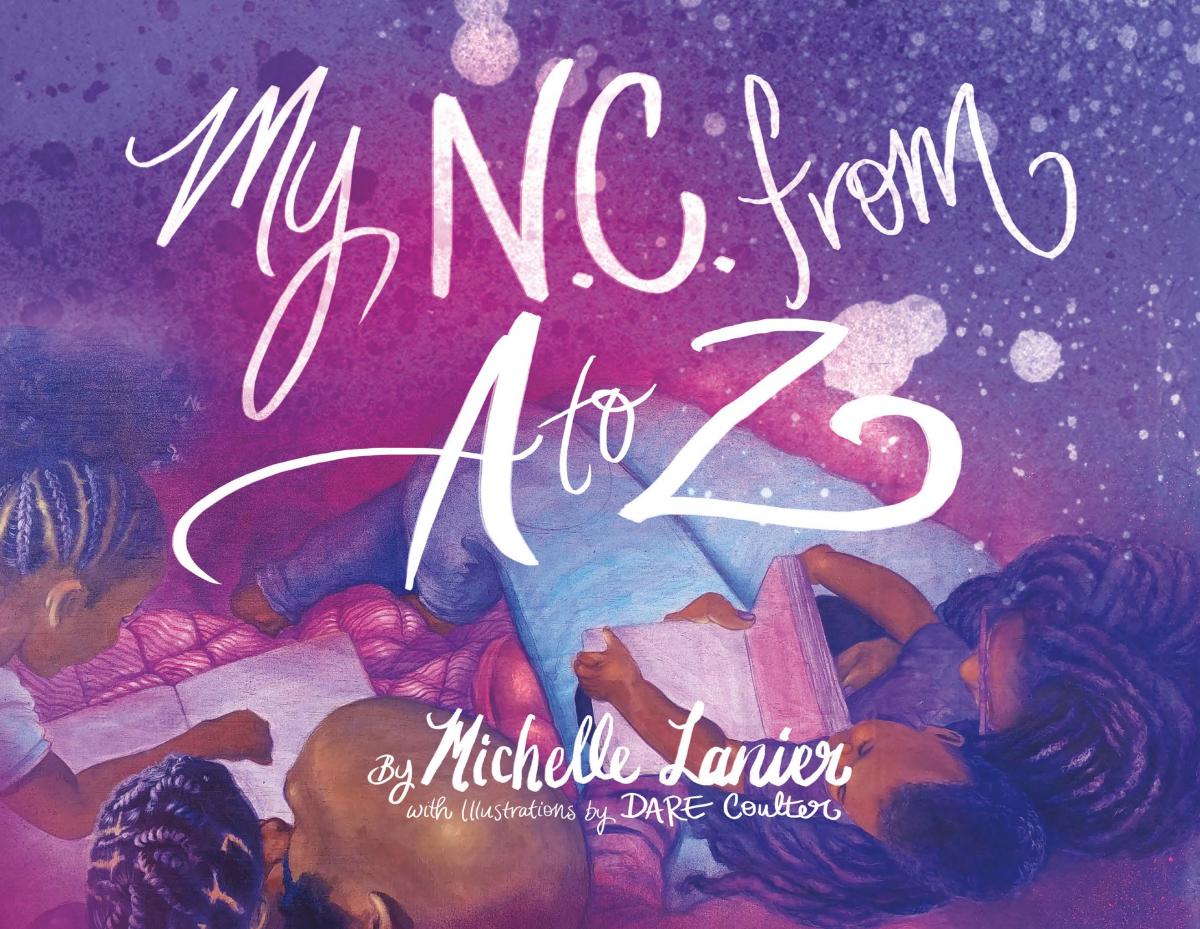 In 2019, the North Carolina African American Heritage Commission published a children's board book titled My N.C. from A to Z. The book was written by folklorist Michelle Lanier and illustrated by North Carolina artist Dare Coulter. In the format of a traditional A to Z children's reader, the book connects children to important people, art and culture, places, and social justice events in the state's African American heritage.
This collection of articles in NCpedia has been contributed by librarians at the North Carolina Government & Heritage Library at the State Library of North Carolina, in collaboration with the North Carolina African American Heritage Commission. Written for upper elementary grade levels, the articles provide educational companion resources for the book.  
Michelle Lanier currently serves as the Director of the North Carolina Division of State Historic Sites. She previously served as the Executive Director of the North Carolina African American Heritage Commission. Dare Coulter is a visual artist, sculptor and muralist. Her work expresses themes related to people and communities of color.
The NCpedia A to Z Collection
Biographies
Ella Josephine Baker
Charlotte Hawkins Brown
John Chavis
Anna Julia Cooper
Harriet Ann Jacobs
Michael Jordan
Nina Simone
Pauli Murray
Sarah Keys
Thomas Day
Places
Black Wall Street, Durham, N.C.
Great Dismal Swamp
Historically Black Colleges and Universities (HBCUs)
Outer Banks Freedom Settlements
Rosenwald Schools
Natural and Cultural Heritage
Longleaf Pine
North Carolina Quilts
Social Justice
Royal Ice Cream Sit-in, Durham, N.C.
---
To explore more NCpedia content for K-8 readers, please visit:
NCpedia Elementary Education Collection
Additional Resources and Research Guides:
NCpedia North Carolina African American History Collection (includes links to historical resources and lesson plans)
My N.C. from A to Z Companion Resource Guide (from the State Library of North Carolina)
8 May 2020