Printer-friendly page
Walker, Nathan Wilson
7 Mar. 1875–13 Feb. 1936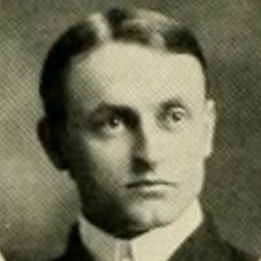 Nathan Wilson Walker, professor and educator, was born at Poplar Branch, Currituck County, the son of William Henry and Anthea Ellen Walker. He was graduated from The University of North Carolina in 1903 and received the Ed.M. degree from Harvard in 1921. In 1903 he became superintendent of the Asheboro public schools, serving until 1905, when he was appointed professor of secondary education at The University of North Carolina and state inspector of high schools. He was state high school supervisor for the State Department of Education from 1907 to 1920. Also in 1907 he revived the summer school program at the university and then served as its director for twenty-seven years.
In 1910 Walker founded and edited until his death the North Carolina High School Bulletin (later renamed the High School Journal ), published by the department of education at the university. Walker was president of the North Carolina Teachers' Assembly (1918–19); he served two terms on the North Carolina Textbook Committee and was chairman of the state's high school textbook committee. In 1921 he became acting dean of the School of Education at The University of North Carolina.
He was active in the Southern Association of Colleges and Secondary Schools, which set educational standards in the South. He served as secretary (1912–16) and chairman (1924) of the association's Commission on Accredited Schools of Southern States and was elected president of the association in 1925. Walker became a member of the board of trustees of the North Carolina College for Negroes in Durham in 1925 and served as chairman of the board of governors of The University of North Carolina Press. He was a member of the Methodist church, the Democratic party, Phi Beta Kappa, and Phi Delta Kappa.
Walker married Eva Pritchard on 29 Dec. 1903, and their children were Mildred, Katherine, Thomas Henry, Nathan Wilson, Jr., and John Anthony. He died at his home in Chapel Hill and was buried in the Chapel Hill Cemetery.
Additional information from NCpedia editors at the State Library of North Carolina:
Nathan Wilson Walker's mother's name was Anthea Ellen Walker (not Ellen Anthony). Her maiden name was also Walker.
References:
Durham Morning Herald, 14–15 Feb. 1936.
Daniel L. Grant, Alumni History of the University of North Carolina (1924).
High School Journal 19 (1936).
Raleigh News and Observer, 14–15 Feb. 1936.
Who Was Who in America, 1897–1942 (1942).
Additional Resources:
Nathan Wilson Walker Papers, 1830-1926 (collection no. 00745-z). The Southern Historical Collection. Louis Round Wilson Special Collections Library. University of North Carolina at Chapel Hill. http://www2.lib.unc.edu/mss/inv/w/Walker,Nathan_Wilson.html (accessed April 2, 2014).
North Carolina Department of Public Instruction; Walker, Nathan Wilson. High school teacher's hand-book, containing courses of study prescribed for the public high schools of North Carolina in accordance with section 3, chapter 820. Raleigh, NC: Office of the Superintendent of Public Instruction. 1907. https://archive.org/details/highschoolteache00nort (accessed April 2, 2014).
Image Credits:
The Fraternities and the Literary Societies of the University of North Carolina.  The Yackety Yack, Volume III. Chapel Hill, NC: The Fraternities and the Literary Societies of the University of North Carolina. 1903. 26. http://library.digitalnc.org/cdm/ref/collection/yearbooks/id/785 (accessed April 2, 2014).
1 January 1996 | Bullock, J. Marshall