On the way back down Mount Everest
Ciprian "Chip" Popoviciu stops on the mountain slope at a place called "the balcony" for a picture after summiting Mount Everest. He wears an oxygen mask to help him breathe. The air is very thin at high altitudes. It is a calm, sunny day so his blue and black down suit is unzipped and he is wearing only liner gloves, not the heavy mitts he wore through the night as he climbed to the summit. Behind him, other peaks of the Himalayan Mountains can be seen.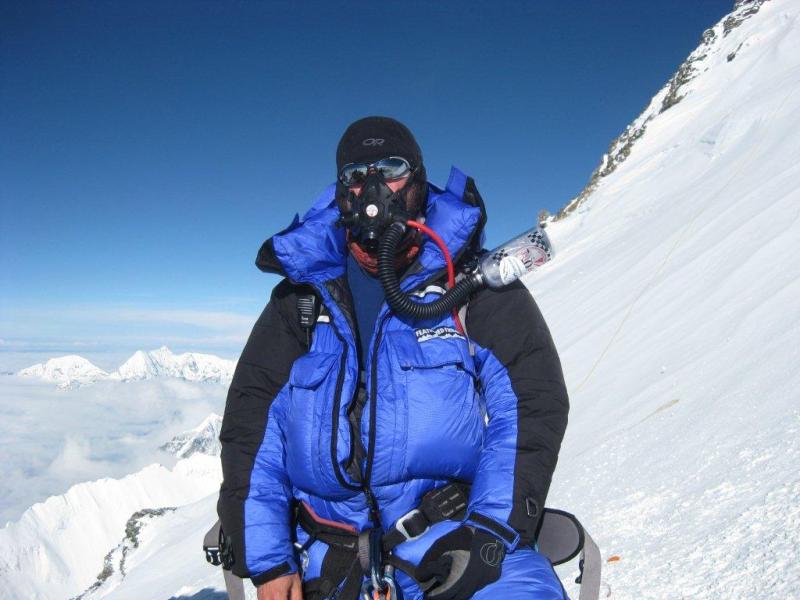 Usage Statement:
"All rights reserved" is a traditional copyright term that indicates that the copyright holder reserves for his/her/their own use all of the rights given to copyright owners under U.S. copyright law. Items that are included in NCpedia and/or ANCHOR with this rights statement appear by agreement or permission from the rights holder or the institution that holds the item. Click "Available at" to visit the website for the collection where the item appears for more information about the rights or specific uses allowed.