On the trail to Banos, Ecuador
Two people lead three donkeys laden with goods along a narrow hillside path. The rocky path intersects a steep hillside covered in lush grasses. The central area of Ecuador is known for its lofty peaks and traditional Quechua villages. This photo shows the common way for people to transport goods to market over the high passes. Donkeys and mules are well suited to the rough terrain and make ideal beasts of burden for the villagers.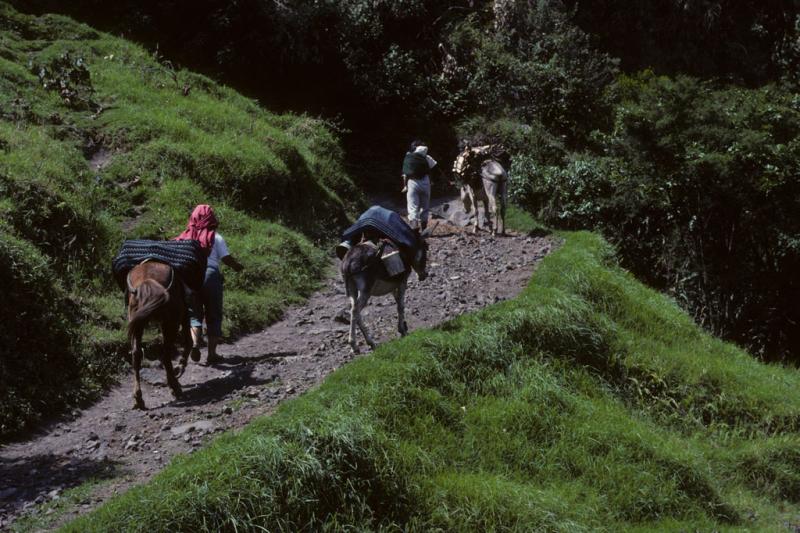 Usage Statement:
This item has a Creative Commons license for re-use.  The Creative Commons BY NC SA license means that you may use, remix, tweak, and build upon the work for non-commerical purposes purposes as long as you credit the original creator and as long as you license your new creation using the same license. That means that you cannot alter it. For more information about Creative Commons licensing and a link to the license, see full details at https://creativecommons.org/licenses/by-nd/4.0/.