Printer-friendly page
Student model: North Carolina state capitol building
Student work provided by Anne Hawkins, Melodie Hunsberger, and Mary-Elizabeth Robinson.
A Tiered Assignment
As a culminating assignment for their study of North Carolina, a fourth-grade class at Baileywick Elementary was given a project designed to combine map skills, writing skills, thinking skills, and research skills, and to review what the students had learned about the state. Each of the three fourth grade classes was assigned one of North Carolina's regions — the mountains, Piedmont, or coast. 
This image shows a student's model of the state capitol building in Raleigh.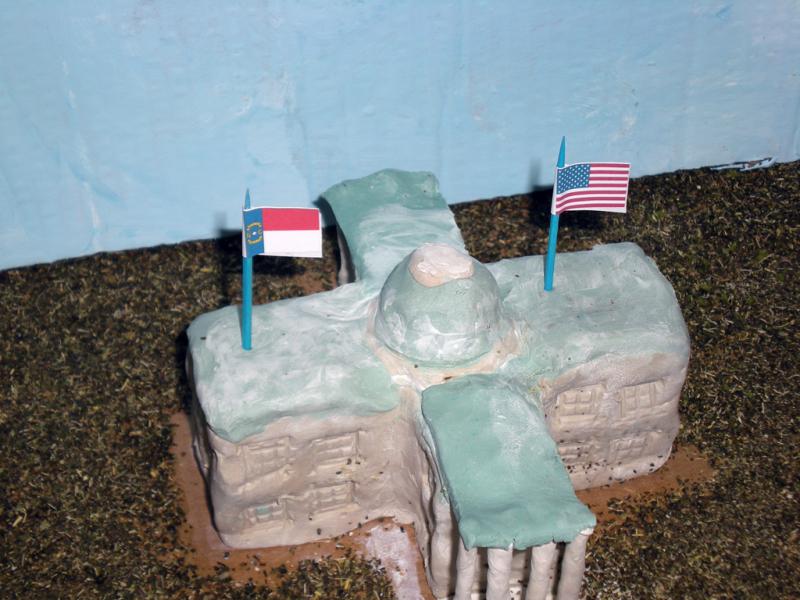 Usage Statement:
This item has a Creative Commons license for re-use.  This Creative Commons BY-NC-SA license means that you may use, remix, tweak, and build upon the work for non-commerical purposes as long as you credit the original creator and as long as you license your new creation using the same license. For more information about Creative Commons licensing and a link to the license, see full details at https://creativecommons.org/licenses/by-nc-sa/4.0/.