Printer-friendly page
Student assignment: Graphing pyramids
Concrete Learning Experiences
The students use a pyramid format to report what they've learned about professions in which graphing is important. On the right, an ESL student's pyramid shares information on how a baseball coach uses graphing to maintain data about individual and team performance. As part of his research, the student interviewed the high school baseball coach — an experience that gave this assignment even more real-world relevance.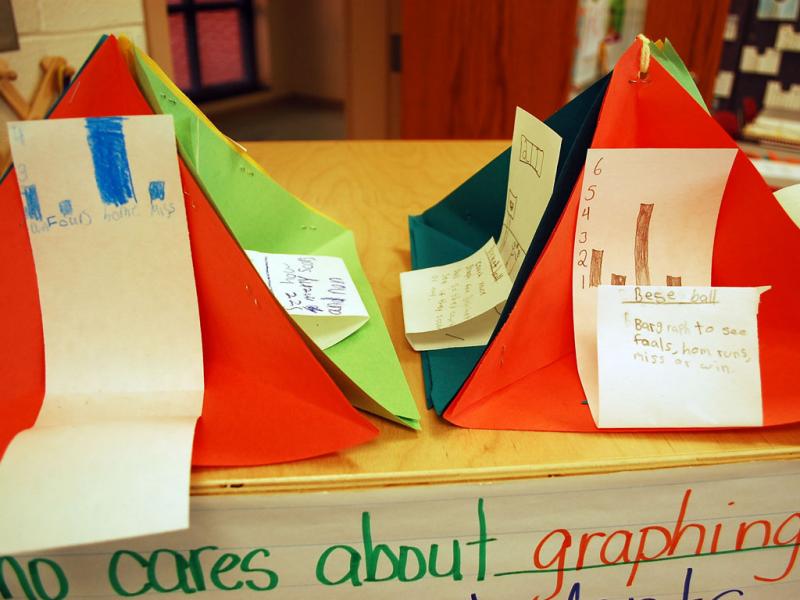 Usage Statement:
This item has a Creative Commons license for re-use.  This Creative Commons BY-NC-SA license means that you may use, remix, tweak, and build upon the work for non-commerical purposes as long as you credit the original creator and as long as you license your new creation using the same license. For more information about Creative Commons licensing and a link to the license, see full details at https://creativecommons.org/licenses/by-nc-sa/4.0/.