Printer-friendly page
Site of Fort Dobbs
The depressions in the ground show the former site of Fort Dobbs, a French and Indian War fort in Statesville, North Carolina.
The colony of North Carolina built Fort Dobbs in 1756 to guard the western frontier. Named after royal governor Arthur Dobbs, it was the only North Carolina fort site built during the French and Indian War. On February 27, 1760, Cherokee Indians attacked the fort and were ultimately defeated.
Following the French and Indian War, British settlement of the North American continent moved further west. Fort Dobbs was abandoned, no longer serving its purpose of defending the western frontier. By 1766 the fort had fallen to ruins. The depressions mark the site of its cellar.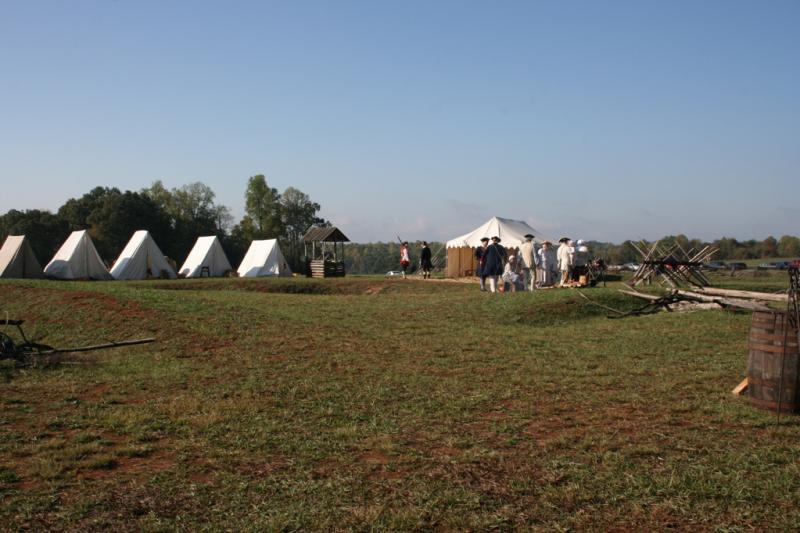 Usage Statement:
This item has a Creative Commons license for re-use.  This Creative Commons BY-NC-SA license means that you may use, remix, tweak, and build upon the work for non-commerical purposes as long as you credit the original creator and as long as you license your new creation using the same license. For more information about Creative Commons licensing and a link to the license, see full details at https://creativecommons.org/licenses/by-nc-sa/4.0/.