Printer-friendly page
RAFT poster
RAFT poster
Perspective Across Disciplines
Mrs. Patterson frequently uses the R.A.F.T. (role, audience, format, topic) strategy to provide students with a choice of perspectives for writing assignments. This R.A.F.T. poster gives an assignment about the Titanic, in which students write from one of the perspectives offered. To complete the assignment, a student must not only write effectively using the assigned format, but also be familiar with the topic and the role she assumes. As a result, this strategy provides a cross-disciplinary way to connect curriculum objectives with real-world perspectives.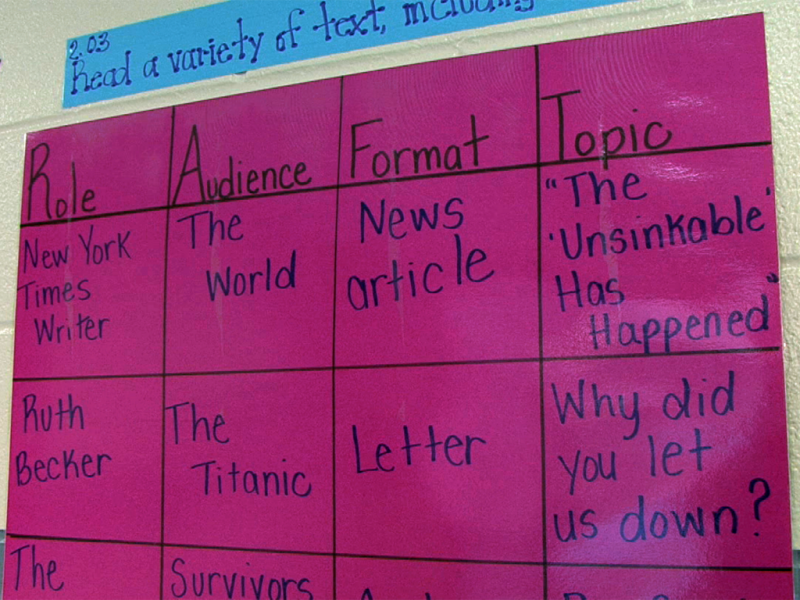 Usage Statement:
This item has a Creative Commons license for re-use.  This Creative Commons BY-NC-SA license means that you may use, remix, tweak, and build upon the work for non-commerical purposes as long as you credit the original creator and as long as you license your new creation using the same license. For more information about Creative Commons licensing and a link to the license, see full details at https://creativecommons.org/licenses/by-nc-sa/4.0/.