Pebbles on the Kali Gandaki flood plain
The pebbly floodplain of the Kali Gandaki River. A few snow-capped mountain peaks cab be seen in the distance. The Kali Gandaki River is one of many rivers in Nepal originating in the Himalayas. This river flows south down through the mountains and into southern plains where it converges with other rivers. These rivers eventually join with the Ganges in India, which empties into the Bay of Bengal. These flood plains are famous for ammonite fossils, called Shaligrams by Hindus. Ammonites are an extinct group of marine animals of the subclass Ammonoidea in the class Cephalopoda, phylum Mollusca. Ammonite fossils are found all over the world but only those from the Kali Gandaki are considered sacred Shaligrams.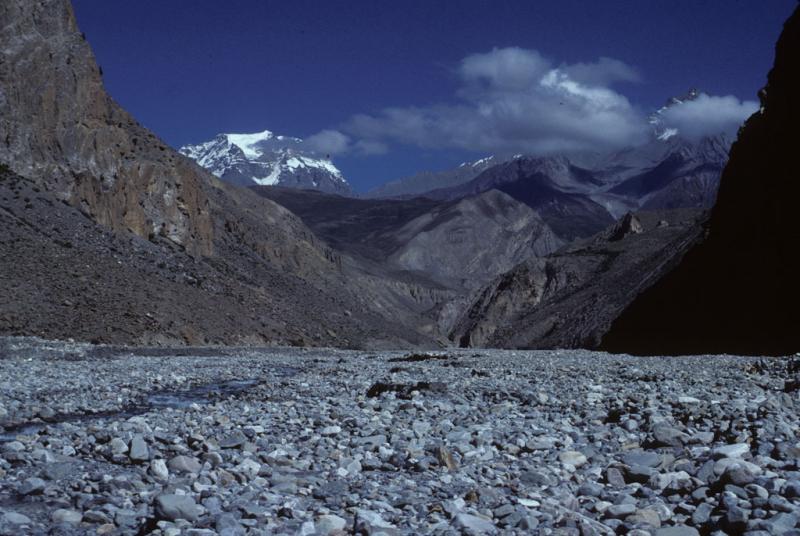 Usage Statement:
This item has a Creative Commons license for re-use.  The Creative Commons BY NC SA license means that you may use, remix, tweak, and build upon the work for non-commerical purposes purposes as long as you credit the original creator and as long as you license your new creation using the same license. That means that you cannot alter it. For more information about Creative Commons licensing and a link to the license, see full details at https://creativecommons.org/licenses/by-nd/4.0/.