Memorials to climbers who perished on Mount Everest
Many people have died attempting to climb Mount Everest and these rock piles are memorials to the Sherpas and climbers who have made Mount Everest their eternal home. The largest of the three memorials in this photograph has brightly colored Buddhist prayer flags draped over it. The prayer flags are made of fabric and are strung together. They are tattered from the extreme weather conditions on the mountain.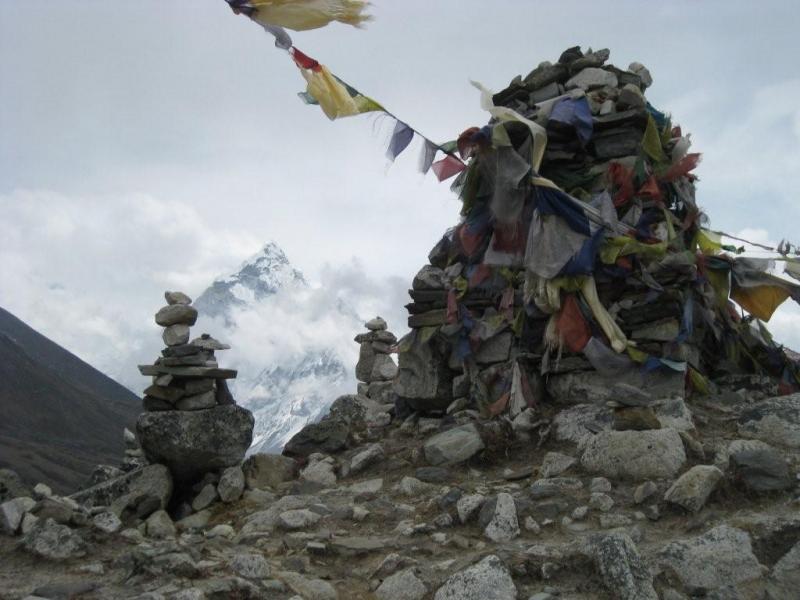 Usage Statement:
"All rights reserved" is a traditional copyright term that indicates that the copyright holder reserves for his/her/their own use all of the rights given to copyright owners under U.S. copyright law. Items that are included in NCpedia and/or ANCHOR with this rights statement appear by agreement or permission from the rights holder or the institution that holds the item. Click "Available at" to visit the website for the collection where the item appears for more information about the rights or specific uses allowed.