Laundry draped over plants to sun dry
Light-colored shirts and brown patterned batik cloths used for sarong skirts are draped over plants to sun dry after being washed in a stream.In rural Southeast Asia, it is often convenient to do laundry before bathing in an outdoor stream. The tropical sunlight quickly dries any clothes laid flat upon nearby plants. No electricity is necessary!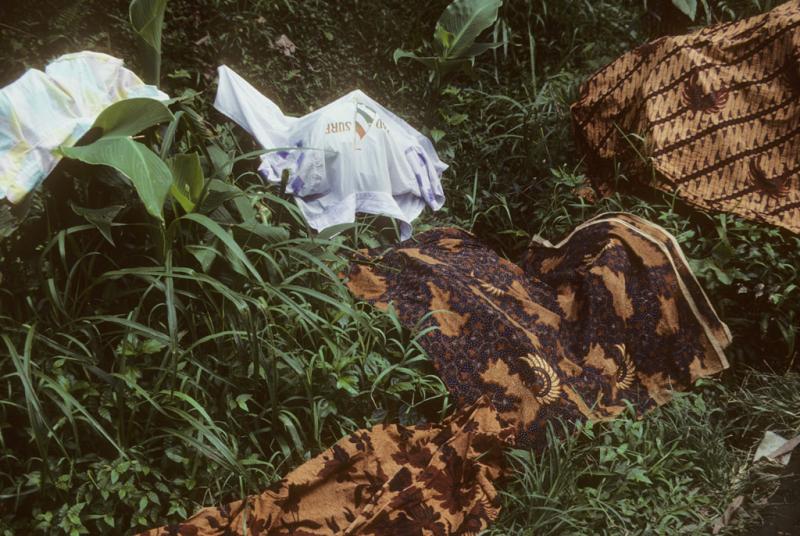 Usage Statement:
This item has a Creative Commons license for re-use.  The Creative Commons BY NC SA license means that you may use, remix, tweak, and build upon the work for non-commerical purposes purposes as long as you credit the original creator and as long as you license your new creation using the same license. That means that you cannot alter it. For more information about Creative Commons licensing and a link to the license, see full details at https://creativecommons.org/licenses/by-nd/4.0/.