Latta Plantation main room
The main living room at Latta Plantation. This room showcased several important symbols of wealth, including the mirror and the clock. The large windows also signified the wealth of the family, since glass paned windows were expensive.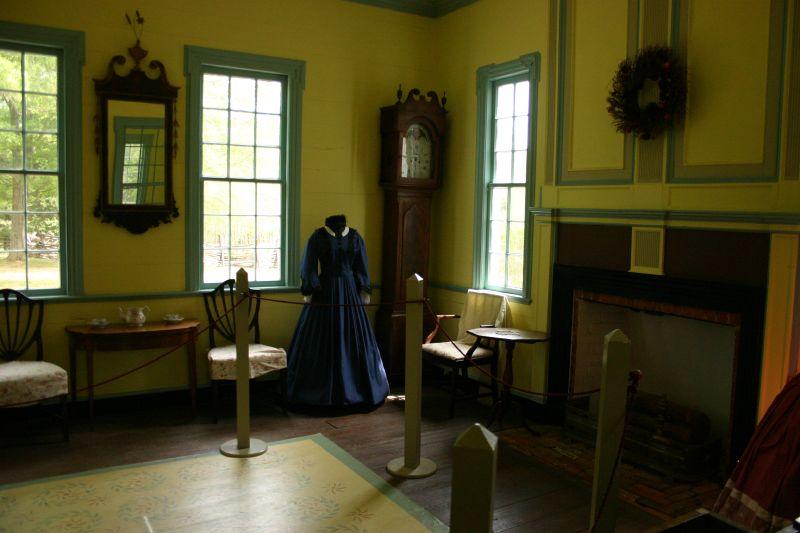 Usage Statement:
This item has a Creative Commons license for re-use.  The Creative Commons BY CN ND license means that you may copy or redistribute the item for any purpose, even commerically, as long as you give credit to the original author or creator of the item and provide a link to the license. This license does not allow for any remixing, transforming, or building upon the original. That means that you cannot alter it. For more information about Creative Commons licensing and a link to the license, see full details at https://creativecommons.org/licenses/by-nd/4.0/.