Javanese Rama dancer pursues golden deer in performance
A Javanese dancer playing Rama pursues another dancer wearing the costume of a golden deer in a performance at Yogyakarta in July 1986. Here Rama walks with his arrow drawn across his bow while the deer, really a demon sent to lure him away from Sita, is seen in the background.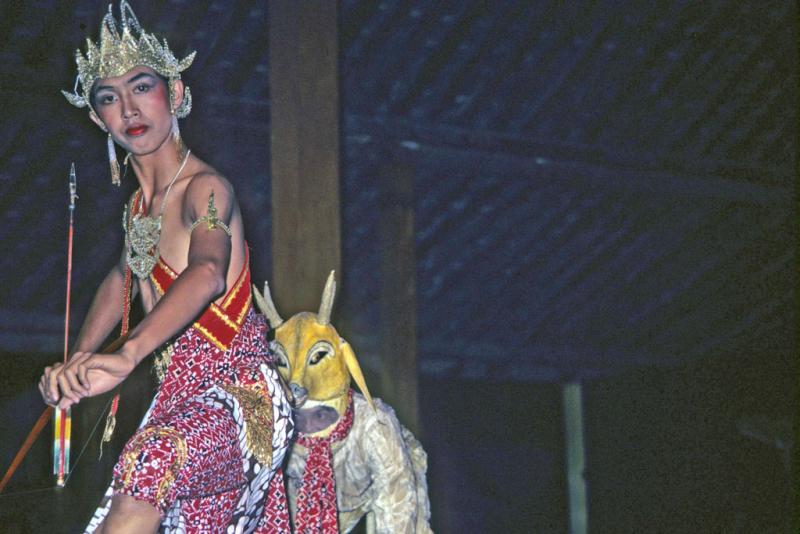 Usage Statement:
This item has a Creative Commons license for re-use.  The Creative Commons BY NC SA license means that you may use, remix, tweak, and build upon the work for non-commerical purposes purposes as long as you credit the original creator and as long as you license your new creation using the same license. That means that you cannot alter it. For more information about Creative Commons licensing and a link to the license, see full details at https://creativecommons.org/licenses/by-nd/4.0/.