Great Wagon Road marker
A historical marker along the Great Philadelphia Wagon Road -- also referred to simply as the "Great Wagon Road." The plaque reads: 1753 Great Philadelphia Wagon Road The most heavily traveled in Colonial America passed near here, linking areas from the Great Lakes to Augusta, GA. Laid out on animal and Native American Trading & Warrior Paths. Indian treaties of Five Nations in 1685 and 1722 opened Colonial Backcountry for peaceful settlement along this road of the Piedmont.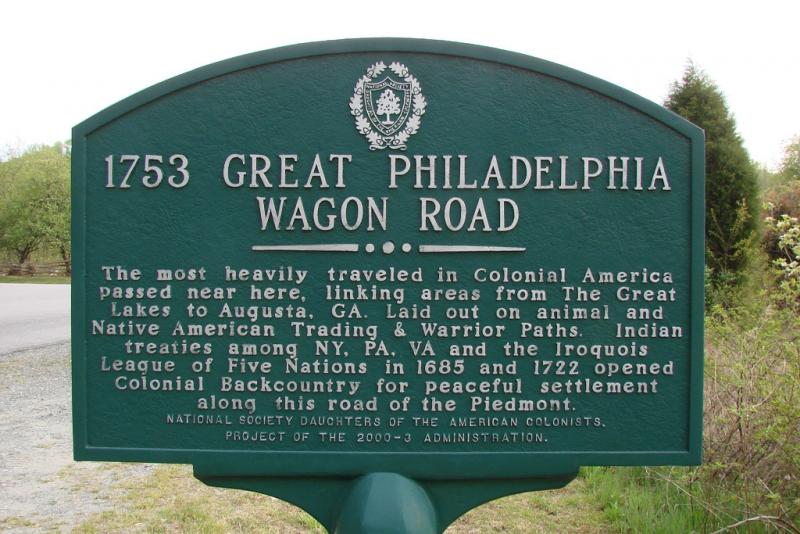 Usage Statement:
This item has a Creative Commons license for re-use.  The Creative Commons BY CN ND license means that you may copy or redistribute the item for any purpose, even commerically, as long as you give credit to the original author or creator of the item and provide a link to the license. This license does not allow for any remixing, transforming, or building upon the original. That means that you cannot alter it. For more information about Creative Commons licensing and a link to the license, see full details at https://creativecommons.org/licenses/by-nd/4.0/.