Goats heading to market
On the trail between Ghorepaani and Taatopaani, Nepal, a man herds goats to market. Goat herding is an important occupation in the high mountains where there are plenty of grasslands available for grazing. These goats are sold in towns and cities, and villages, during Dashain festival, the national festival of Nepal, when they are sacrificed to the Hindu goddess Durga.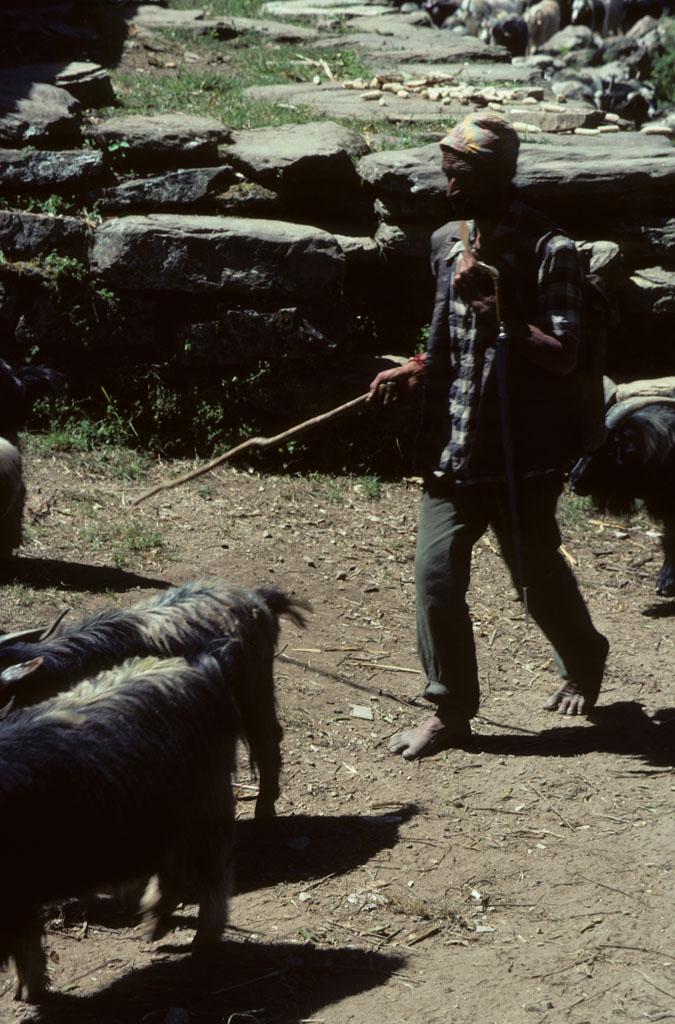 Usage Statement:
This item has a Creative Commons license for re-use.  The Creative Commons BY NC SA license means that you may use, remix, tweak, and build upon the work for non-commerical purposes purposes as long as you credit the original creator and as long as you license your new creation using the same license. That means that you cannot alter it. For more information about Creative Commons licensing and a link to the license, see full details at https://creativecommons.org/licenses/by-nd/4.0/.