Printer-friendly page
French colonial era city hall building in downtown Ho Chi Minh City
The city hall building in downtown Ho Chi Minh City is one of the best preserved French colonial era buildings left from old Saigon. The tan and white building is two stories high with a central clock tower, sculpted cornices, and two red-tiled Mansard roof towers. Two visitors with backpacks walk toward the building and a construction crane is visible in the upper right.
Built by the French colonial government in the early 1900s, the ornate building is still used as a city hall but now it is named The People's Committee Hall. The inside of the building is not open to the public. A popular statue of "Uncle Ho" (Ho Chi Minh) reading to a young girl is visible in the plaza in front of the city hall building.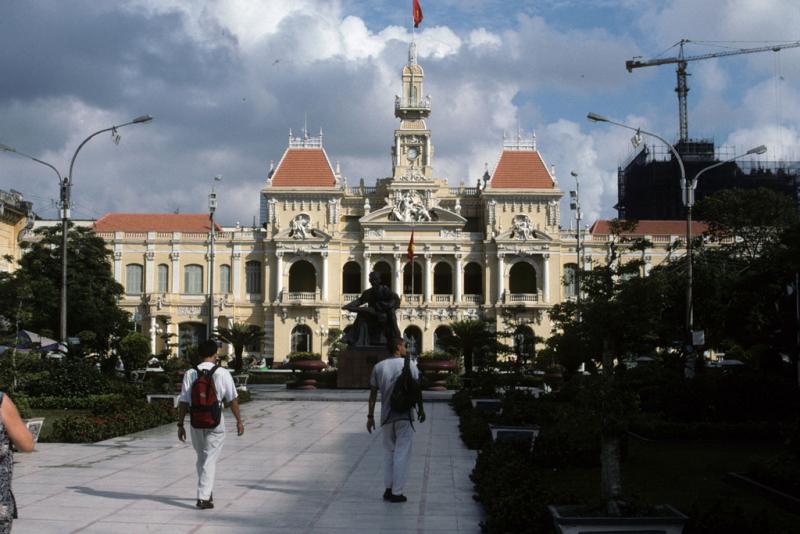 Usage Statement:
This item has a Creative Commons license for re-use.  This Creative Commons BY-NC-SA license means that you may use, remix, tweak, and build upon the work for non-commerical purposes as long as you credit the original creator and as long as you license your new creation using the same license. For more information about Creative Commons licensing and a link to the license, see full details at https://creativecommons.org/licenses/by-nc-sa/4.0/.