Flag of Socialist Republic of Vietnam hanging in Hanoi
The national flag of the Socialist Republic of Vietnam hangs from a building in Hanoi. This red flag with a single gold star in the center was adopted by the North Vietnamese in 1955, and then used for the entire nation after the South Vietnamese regime fell in 1975. The red background symbolizes Communism. The five points of the gold star are said to represent five groups of people praised by the nation's Communist revolutionaries: farmers, workers, intellectuals, youths, and soldiers.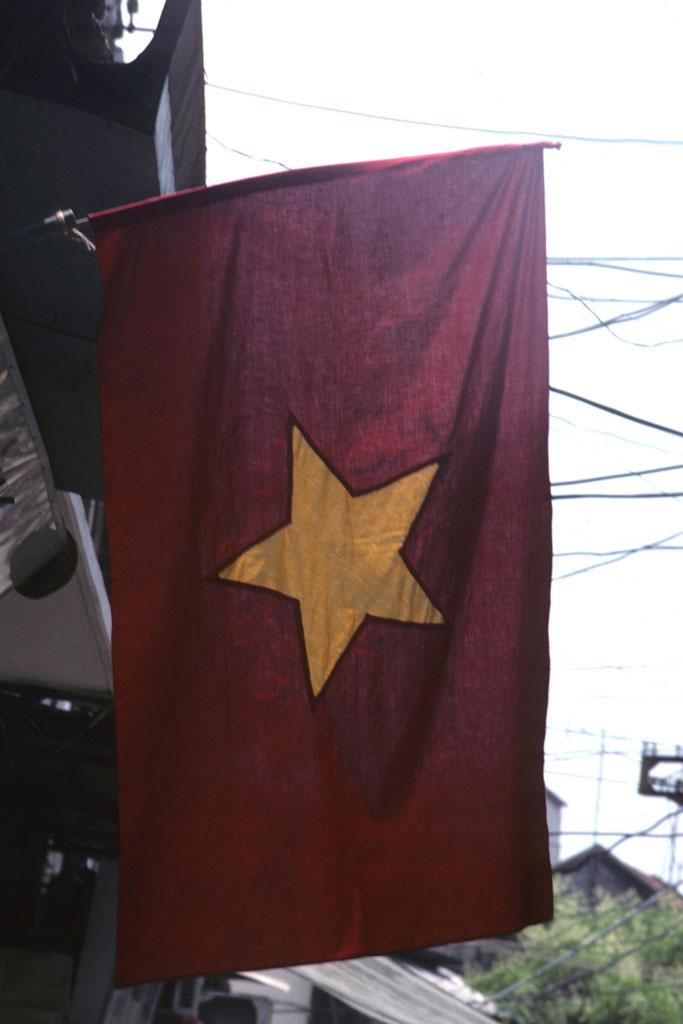 Usage Statement:
This item has a Creative Commons license for re-use.  The Creative Commons BY NC SA license means that you may use, remix, tweak, and build upon the work for non-commerical purposes purposes as long as you credit the original creator and as long as you license your new creation using the same license. That means that you cannot alter it. For more information about Creative Commons licensing and a link to the license, see full details at https://creativecommons.org/licenses/by-nd/4.0/.