Children in Lukla, Nepal
Two children are seen sitting in front of a log building in Lukla, Nepal. The older child is wearing an orange and gray hooded sweatshirt and his arm is draped over the shoulder of the younger child. The younger child is wearing a bright teal blue sweatshirt with a purple placket in the front. Draped across their laps is a flag made by Martin ET. Magnet Middle School students from Raleigh, North Carolina. It was made for climber "Chip" Popoviciu to take to the summit of Mount Everest.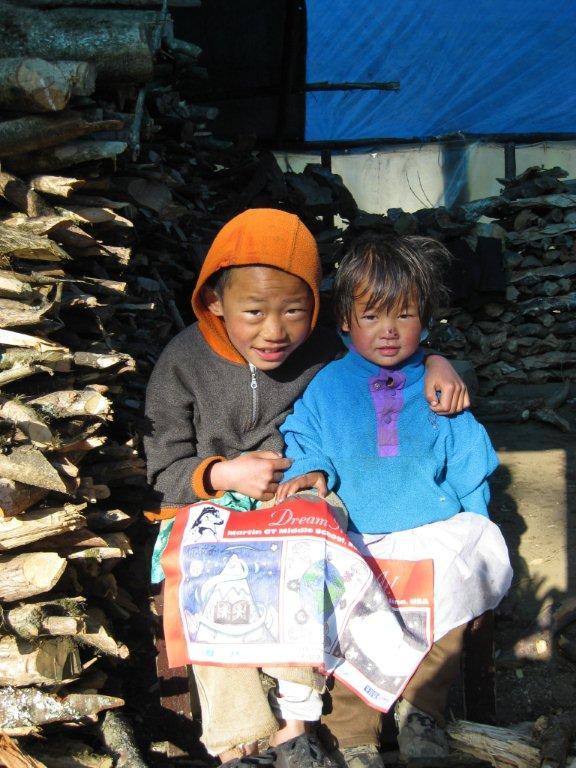 Usage Statement:
"All rights reserved" is a traditional copyright term that indicates that the copyright holder reserves for his/her/their own use all of the rights given to copyright owners under U.S. copyright law. Items that are included in NCpedia and/or ANCHOR with this rights statement appear by agreement or permission from the rights holder or the institution that holds the item. Click "Available at" to visit the website for the collection where the item appears for more information about the rights or specific uses allowed.