Chamber pots
Photograph of two chamber pots — pots with handles that were used as urinals. Chamber pots were kept under the bed and used at night before the advent of indoor bathrooms. If one was wealthy enough to have servants or enslaved people, it was usually the servants job to empty and clean out the pot.
To learn more about chamber pots go to: http://web.sonoma.edu/asc/sfarchaeology/artifacts/sanitation.htm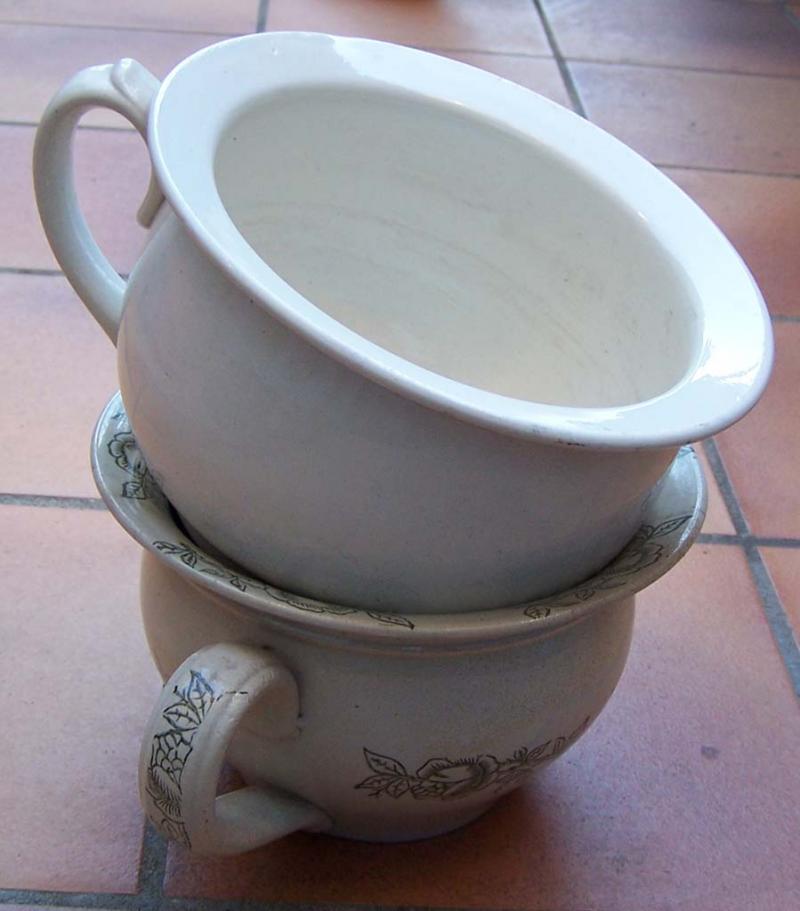 Citation (Chicago Style):
Read the related article:
Usage Statement:
You may share this work as long as you credit the original author and provide a link to the license. See full details.