Printer-friendly page
Chamber pots
Photograph of two chamber pots — pots with handles that were used as urinals. Chamber pots were kept under the bed and used at night before the advent of indoor bathrooms. If one was wealthy enough to have servants or enslaved people, it was usually the servants job to empty and clean out the pot.
To learn more about chamber pots go to: http://web.sonoma.edu/asc/sfarchaeology/artifacts/sanitation.htm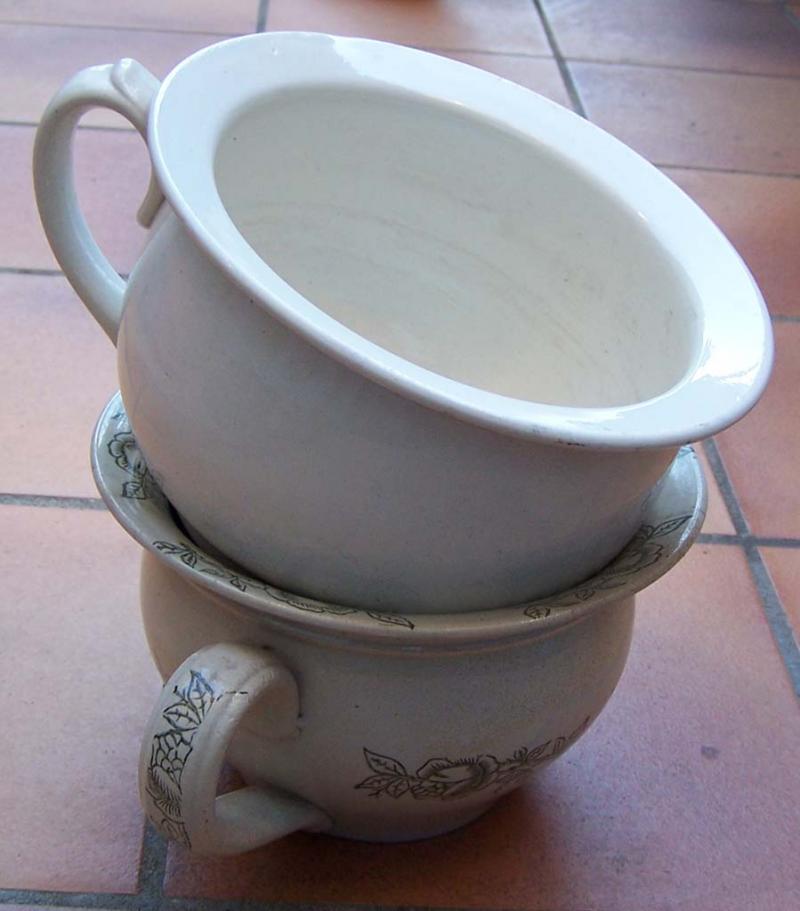 Citation (Chicago Style):
Read the related article:
Usage Statement:
This Creative Commons license allows reusers to distribute, remix, adapt, and build upon the material in any medium or format, so long as attribution (credit) is given to the creator. The license allows for commercial use. If you remix, adapt, or build upon the material, you must license the modified material under the same terms. For more information about Creative Commons licensing and a link to the license, see full details at https://creativecommons.org/licenses/by-sa/4.0/.