Printer-friendly page
16th Century Timber-Framed House
A 16th-century timber-framed house, at the top of Church Lane in Ely, England. Typical middle-class Elizabethan houses were framed with vertical timbers, which were often supported by diagonal timbers. The timbered walls were plastered with mortar and then whitewashed.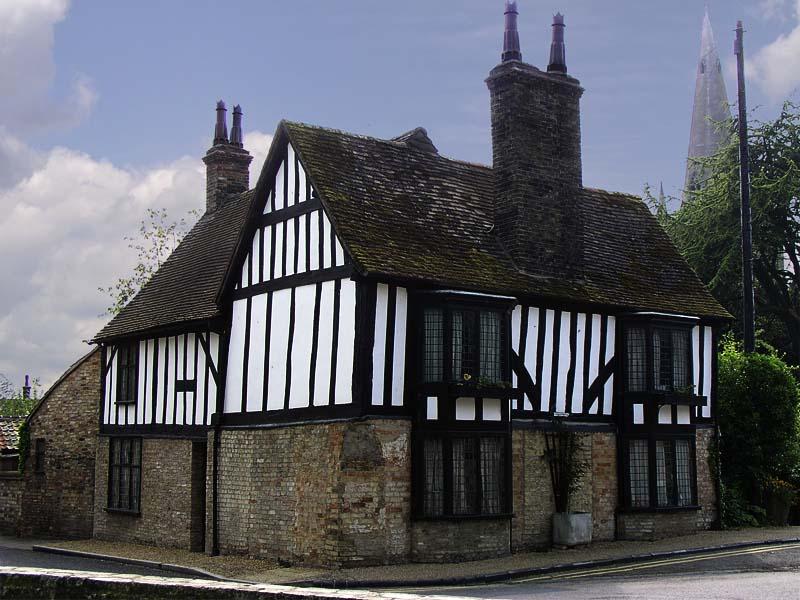 Citation (Chicago Style):
Read the related article:
Usage Statement:
This item has a Creative Commons license for re-use.  The Creative Commons BY-ND license means that you may copy and redistribute (i.e. share) the item for any purpose, even commercially, as long as you give credit to the creator and share the license. This license does not allow for remixing, transforming or building upon the item in any way. For more information about Creative Commons licensing and a link to the license, see full details at https://creativecommons.org/licenses/by-nd/4.0/.