Balinese woman weaves blue cloth on a mechanical loom
A young Balinese woman in a yellow dress weaves dark blue cloth on a mechanical wooden loom.Unlike Java, which is most famous for wax-resist painted batik cloth, Bali is known for various kinds of tie-and-dye patterned weavings called ikat which means "tie."Although originally made on backstrap looms from homegrown cotton, much of Bali's woven cloth today is dyed with chemical dyes and manufactured in factories on mechanical looms in the eastern district of Gianyar.Although some stages of contemporary textile production, such as design and chemical dyeing, may now be done by men, weaving is traditionally women's work throughout Indonesia.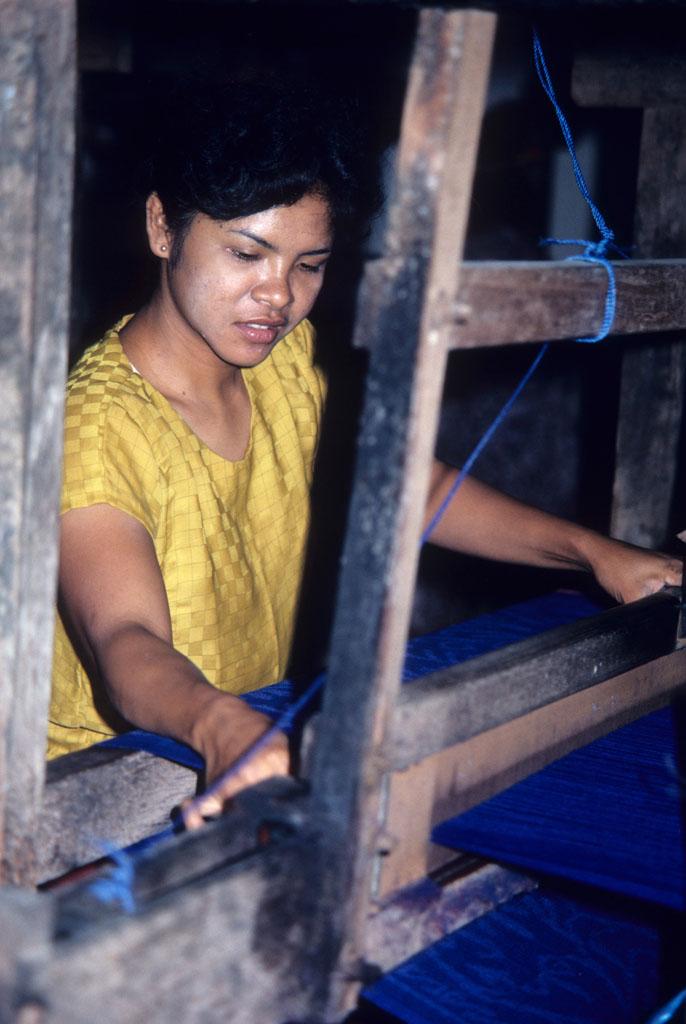 Usage Statement:
This item has a Creative Commons license for re-use.  The Creative Commons BY NC SA license means that you may use, remix, tweak, and build upon the work for non-commerical purposes purposes as long as you credit the original creator and as long as you license your new creation using the same license. That means that you cannot alter it. For more information about Creative Commons licensing and a link to the license, see full details at https://creativecommons.org/licenses/by-nd/4.0/.