Balinese farmer herds ducks into rice fields at dawn
A Balinese farmer herds a large flock of ducks into maturing rice fields at dawn. Two thatched roof buildings are visible in the background.Ducks are an important aspect in the ecology of Bali's wet-rice agriculture. Ducks are herded into fields well prior to harvest so that they will eat algae and insect pests, as well as fertilize the fields with their droppings. They later are kept away from ripening fields so that they do not eat the rice itself.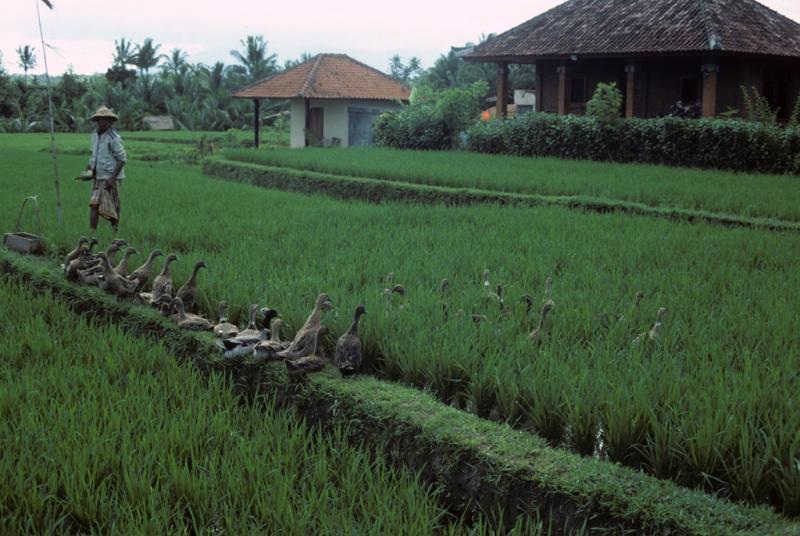 Usage Statement:
This item has a Creative Commons license for re-use.  The Creative Commons BY NC SA license means that you may use, remix, tweak, and build upon the work for non-commerical purposes purposes as long as you credit the original creator and as long as you license your new creation using the same license. That means that you cannot alter it. For more information about Creative Commons licensing and a link to the license, see full details at https://creativecommons.org/licenses/by-nd/4.0/.